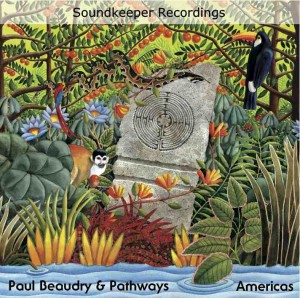 Paul Beaudry & Pathways – Americas (2012)
Soundkeeper Recordings, SR1004
Paul Beaudry – bass, Tim Armacost – tenor saxophone, Bennett Paster – piano, Tony Jefferson – drums
This second recording of Paul Beaudry & Pathways features some of the music they heard on their 2010 Rhythm Road Latin American tour. A jazz festivity of the Americas, many of the songs are popular folk tunes from the Caribbean and South and Central America using Pathways' own original arrangements. Songs are originating from the countries of: Trinidad & Tobago, Suriname, Nicaragua, Honduras, Haiti, Cuba, Argentina and Brazil.
Songs: Maria, Harmonia Mundi, El Bananero (The Banana Vendor), O Que É Amar, El Pañuelo De Pepa, D'leau, Every Time Ah Pass, Zamba Alegre, Nicaragua Nicaraguita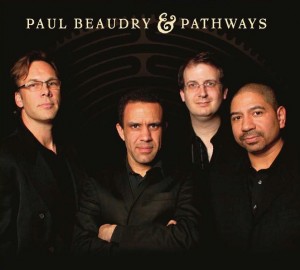 Paul Beaudry & Pathways (2010)
Dancing Spirit Records, DSR 1001
Paul Beaudry – bass and vocals, Tony Jefferson – drums and vocals, Tim Armacost – sax and alto flute, Bennett Paster – piano
Debut CD of Paul Beaudry & Pathways, the music features original compositions and arrangements by Paul Beaudry and the band. This music was performed on their Rhythm Road: American Music Abroad tours to South America, Central America, the Caribbean and South and Central Asia in programs co-sponsored by Jazz At Lincoln Center and the U.S. Department of State's Bureau of Educational and Cultural Affairs.
Songs: 84-14, My Friend Vicki, Blueslike, Moody Poodles And Mooses, Donna Lee, Brown Skin Girl, Mr. Henderson, Brother John [Frère Jacques], But Beautiful
MP3's available on iTunes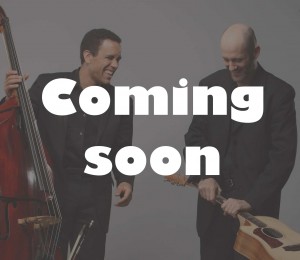 Paul Beaudry & Adam Rafferty – New Tomorrows
Paul Beaudry – acoustic bass, acoustic bass guitar and vocals, Adam Rafferty – acoustic guitar and background vocals, Kahlil Kwame-Bell – percussion, background vocals – TBA, strings – TBA
This CD has been in development since 2008. Parts are still being recorded and edited. A collection of 12 songs the recording is a jazz celebration of guitar and bass duo in a variety of musical settings and styles accompanied by strings, percussion and vocals. Release date TBA.
Executive Producers: Ragui and Ayiesha Selwanes
Gold Supporters: Anthony and Yvonne Shih, Roger Beaudry
Silver Supporter: Alix Ambroise